It's been 18 years since we sent our first SMS, and even though we have close to two decades of experience in messaging and customer engagement, we are a very different company today.
Back in 2001 the company started offering interactive SMS games including trivia, hangman, and scramble. Even though these campaigns were revolutionary for the time, changes in technology and culture have radically transformed how companies communicate and engage with their customers. We've had to constantly keep up to date with new technologies and figure out how we could use them to improve our platforms and solutions.
Looking into the future for our company, we realized we needed a new name and look that showcases our growth, innovation, potential and cutting edge engagement solutions we deliver to leading brands. We knew that it was time to change from Ogangi to Messangi.

Changing the name was just part of the story. We had to come up with a new message to clearly communicate what we offer and the value we provide to our customers. The new Messangi brand needed to demonstrate how our platform and solutions help companies communicate and engage with customers through meaningful experiences.
We also had to create a new logo, palette, and assets that portray the major change our brand was taking. It needed to be modern and sleek to look cool and rejuvenate the company.

Apart from the overall look and feel, changing the name and domain had various implications:
Website
A website is a company's most powerful marketing tool. We had to make sure that the website represented our new brand. It needed to look cool and portray our new message. We also had to move everything to our new www.messangi.com domain.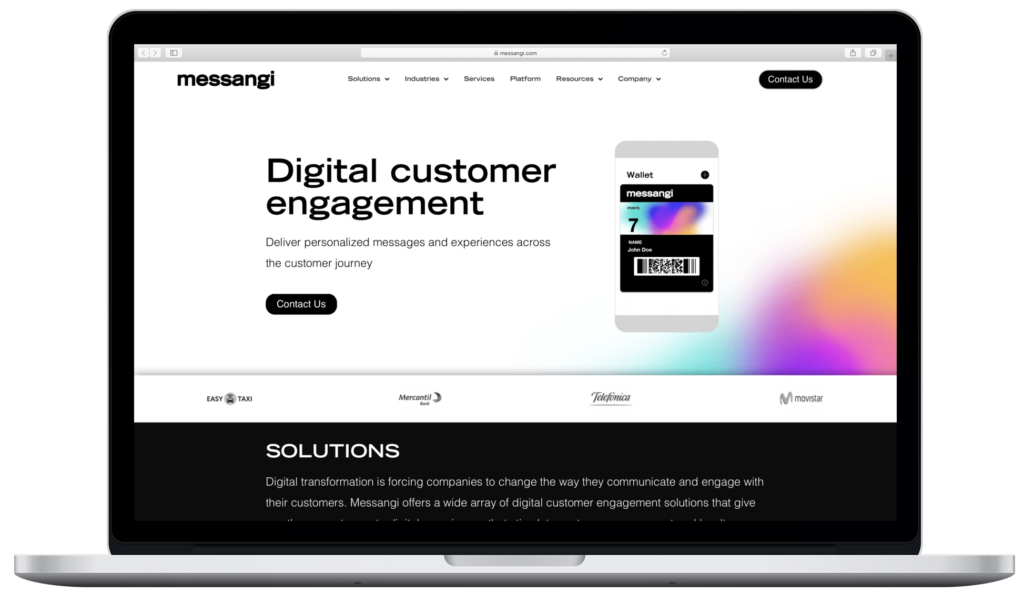 Emails
Email is our main channel of communication with our clients and partners. Changing domains meant that we had to communicate to all of our clients of the change and remind them to email us to the new @messangi.com domain. Given that changing emails and migrating databases is complex and time consuming we took the opportunity to migrate our email to Google's Gsuite. Apart from email, Gsuite offers a portfolio of great collaboration tools that help our employee's productivity.
Applications
We also took the time to update any reference to our new domain in our applications and client integrations. This meant that we had to work closely with our clients to make sure they made the relevant DNS changes and ensure that all communications were standardized. Given the major changes, we seized on the moment to inaugurate our microservices infrastructure. This new platform allows us to be more agile, boost performance, and reduce down time.
A lot of work has gone into this rebranding, but we are proud of our new name and image. We are excited about this new era and are positive that great things will come from it. Our quest to innovate and provide the best possible customer engagement solutions never end.