Reach customers with relevant and engaging emails.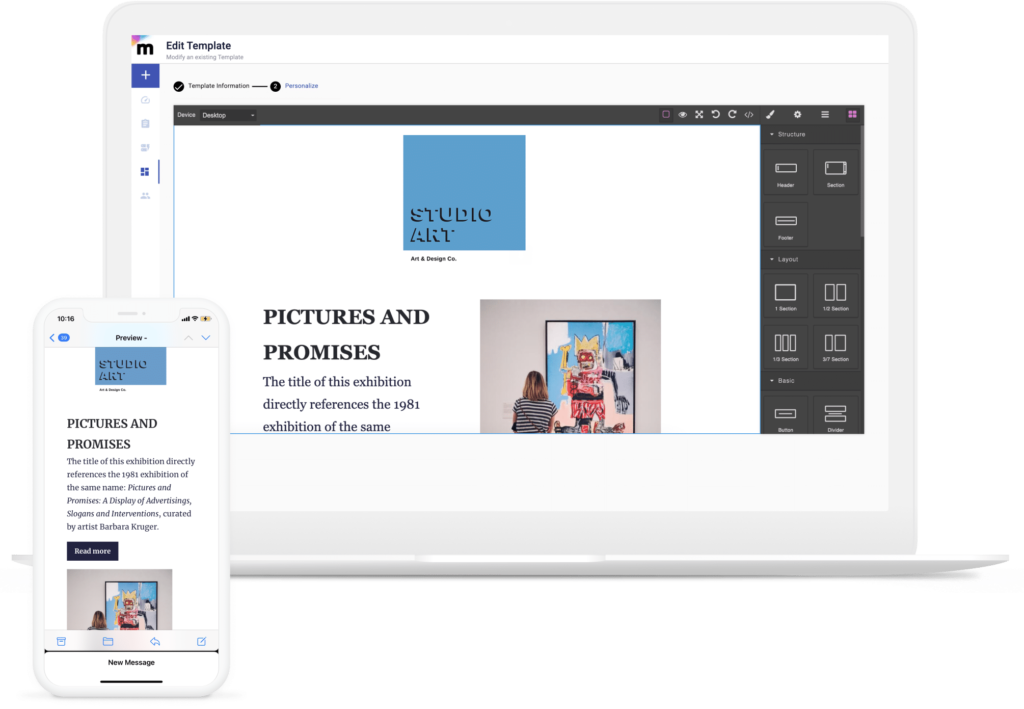 Incorporate Email Into Your Omnichannel Customer Engagement Strategy
Show customers you know and understand their wants and needs. Personalized emails that are created based on the customer's profile and behaviors so they are more likely to get opened and read. Use customer data to create personalized emails with features like interactive content, custom event, and more.
CREATE PERSONALIZED EMAILS USING OUR DRAG AND DROP EDITOR
DESIGN MIGHTY EMAIL EXPERIENCES THAT BUILD CUSTOMER ENGAGEMENT
Open rates are one of the best ways to tell whether your email strategy is working. This number shows what percentage of your audience opens the emails you send them. If you have a great open rate, it usually means your subject lines resonate with your audience. The average open rate for all industries MailChimp analyzed is 21.33%.
Apply sophisticated orchestration and optimization solutions. Messangi's platform helps you make every email you send more personalized, coordinated, relevant and effective.
We can help you achieve your business goals