Get users back to your app with relevant, highly visible messages.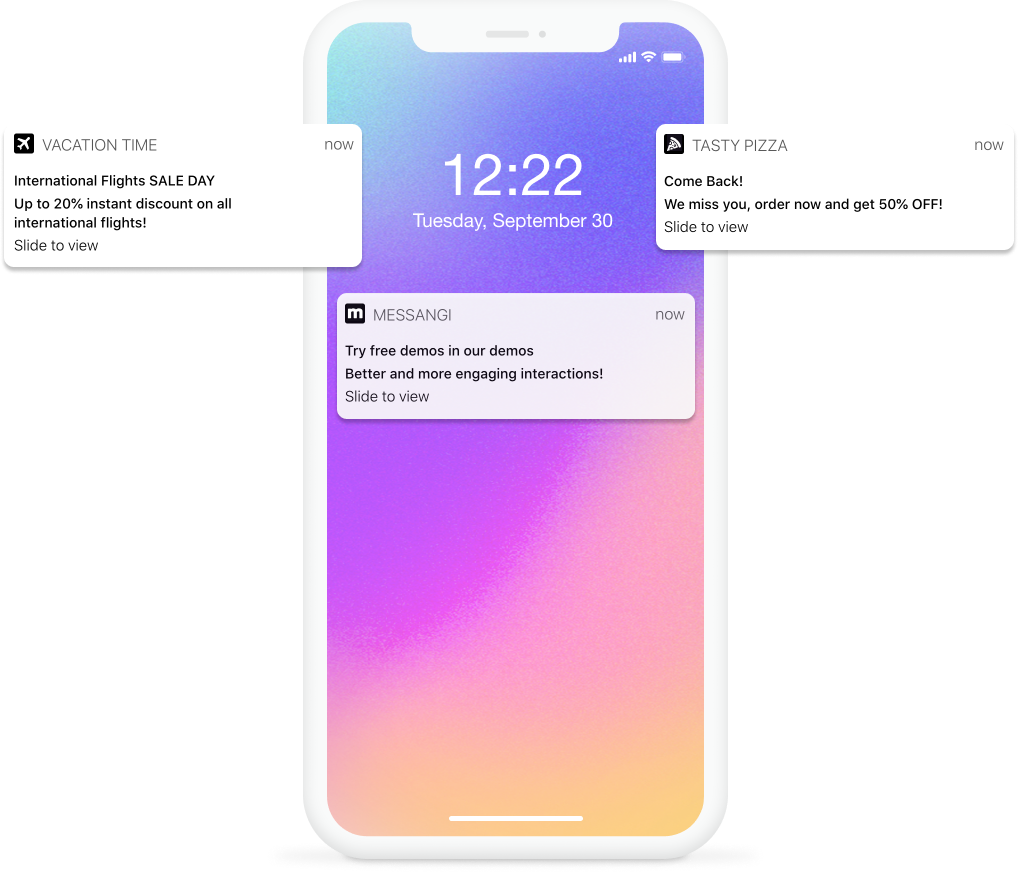 KEEP CUSTOMERS ENGAGED WITH PUSH NOTIFICATIONS IN REAL TIME
Companies leading the digital era can rely on our platform to deliver state of the art push notifications. You can deliver relevant, engaging push notification experiences that create value for both customers and the enterprise.
According to The Accengage report, it gives an overall average push notification reaction rate of 7.8% (see note in opt-in rate section). Breaking it down by operating system, we see a 10.7% push notification reaction rate on Android devices, and a 4.9% push reaction rate on iOS devices.
Enhance your mobile app user engagement with our SDK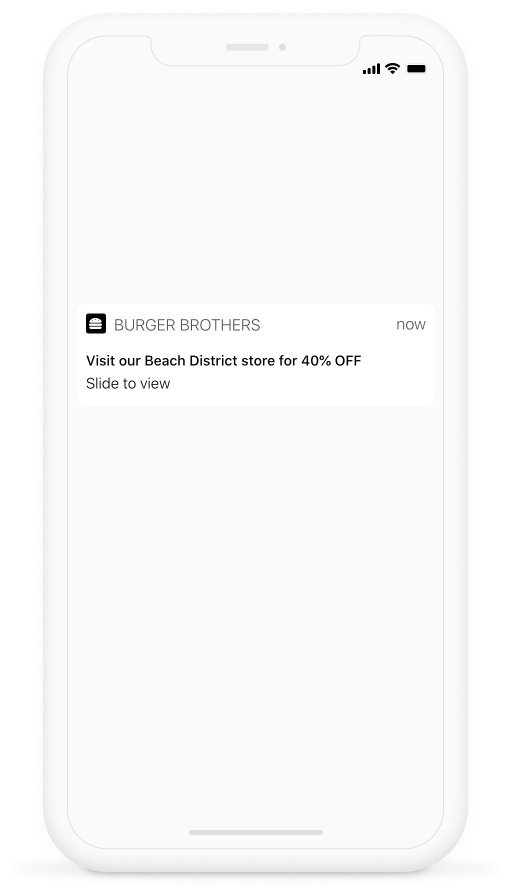 CREATE, AUTOMATE AND SEND PUSH NOTIFICATIONS
Messangi gives you the tools to build personalized messages whether your customer is using your app for the first time, looking to make a repeat purchase, or needs a little push to remind them about your product or service.
Design, automate and deliver push notifications based on customer's attributes or actions pulling data from any business system in your stack. 
Easy Customer Interaction with programmable Interactive buttons you can make it faster and easier for customers to take action, right from a push notification. At the same time you gain valuable information that can help you enhance your customers' profiles and boost your retargeting efforts.
TYPES OF PUSH NOTIFICATIONS
Regular Push notifications are simple notifications that only include a Message Title and Message Text.
InApp Push are regular notifications with additional data to be shown when opening or when the application is open
This type of Push does not generate a visual alert when it reaches the device and requires additional processing by the developer for its implementation.
A Geo Push Notification is sent to all those Subscribers that are nearby a set Location.
Notification is sent to users that enter a predefined area.
DeepLink Push Notifications use a URL that goes to a specific content or section within a Mobile Application. Specific content could be a view, a particular section of a page, or a certain tab.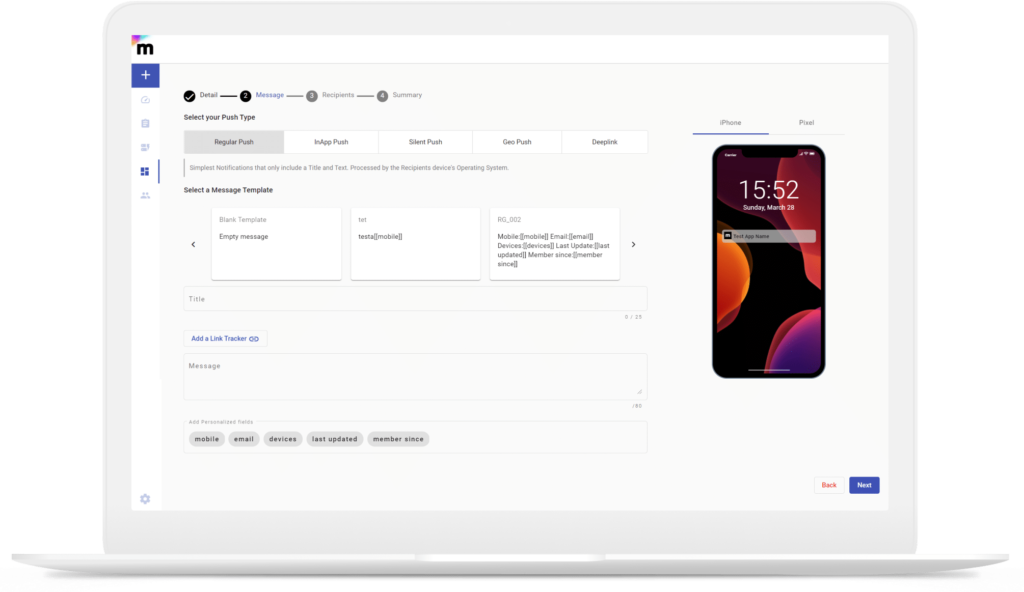 DELIVER ENGAGING EXPERIENCES
Build your most innovative customer engagement strategies