Respond to customer inquiries through their favorite channels with a live chat solution
Manage and centralize all incoming messages from different channels into a unified inbox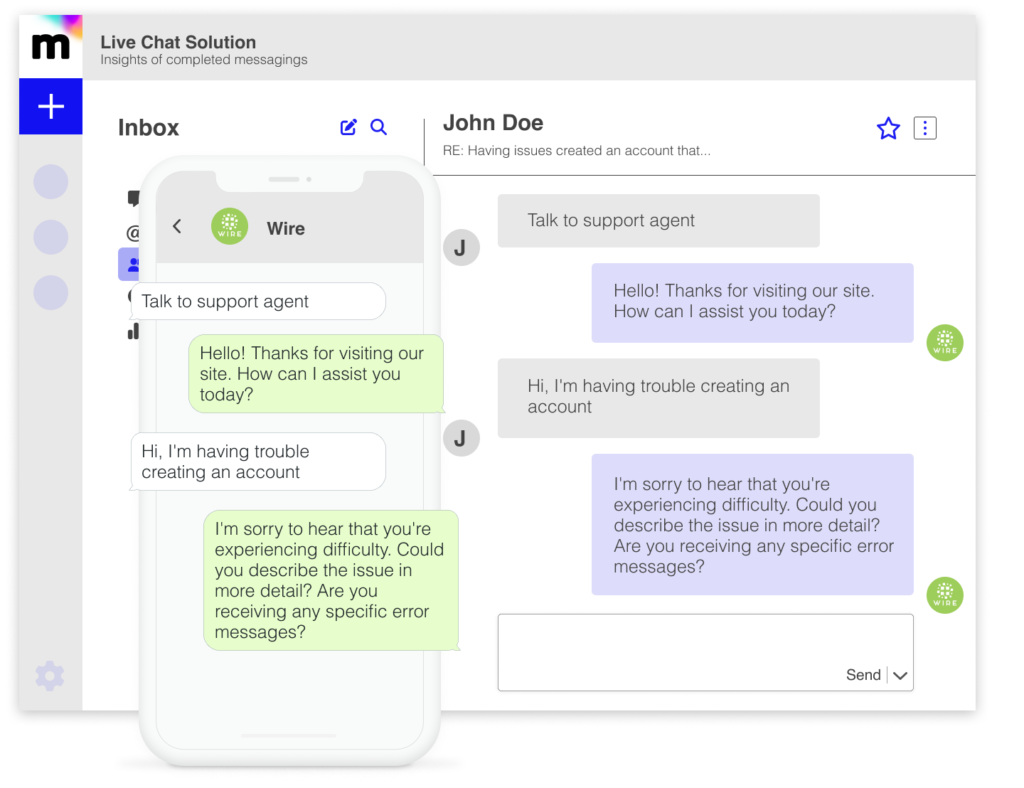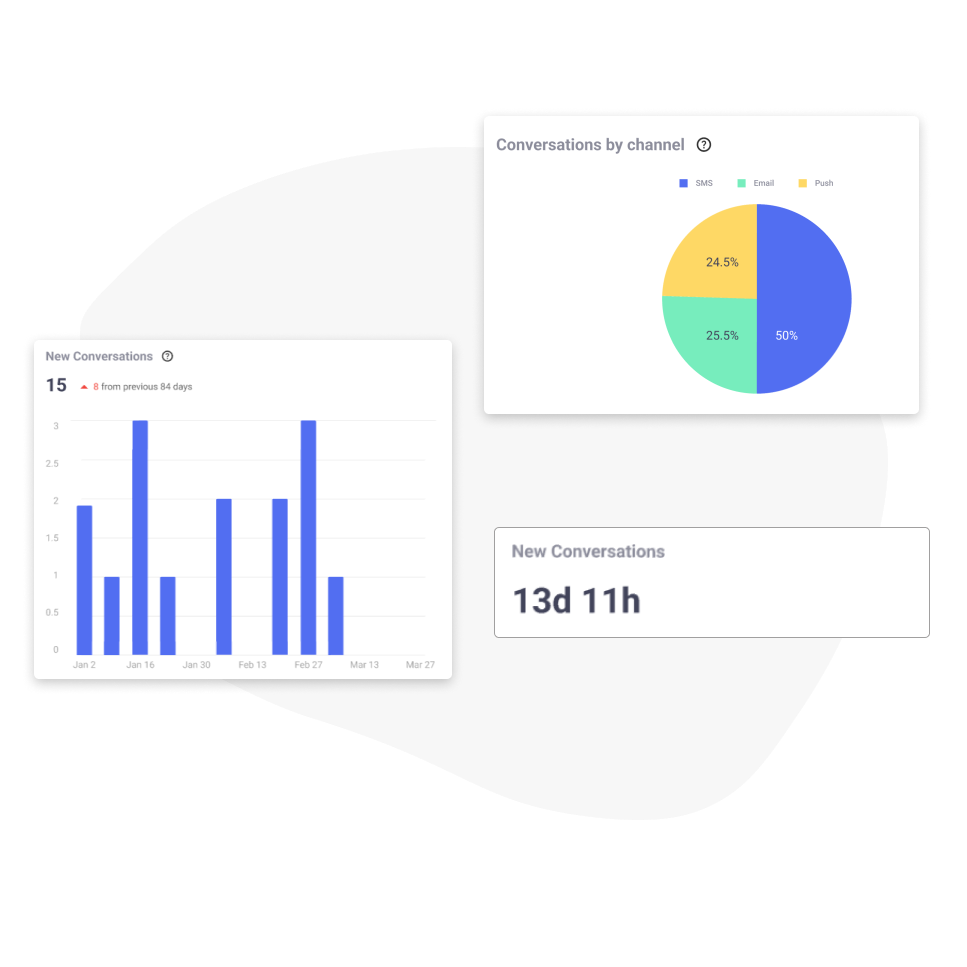 Say goodbye to email delays and phone
Revolutionize your customer support experience with our live chat solution. Connect instantly with your customers through messaging channels, eliminating long response times.
Provide exceptional quality customer satisfaction
Connect with customers via live chat and ensure always-on customer support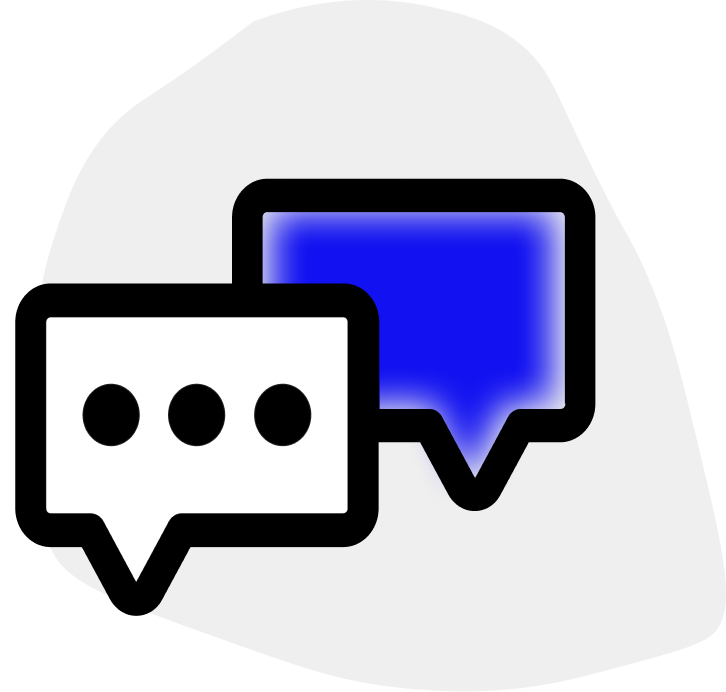 Improve Customer Experience
Live chat provides immediate, tailored assistance and support, enabling efficient customer communication
Maximize center efficiency
Empower agents for efficient multi-tasking, optimized chat routing, and real-time performance analysis
Optimize agent performance
Live chat tools boost agent efficiency, ensuring fast, accurate responses for optimal customer satisfaction
Manage all customer inquiries from different messaging channels in one centralized platform. Agents can effortlessly prioritize and respond to messages without the need to switch between applications, ensuring efficient and seamless communication.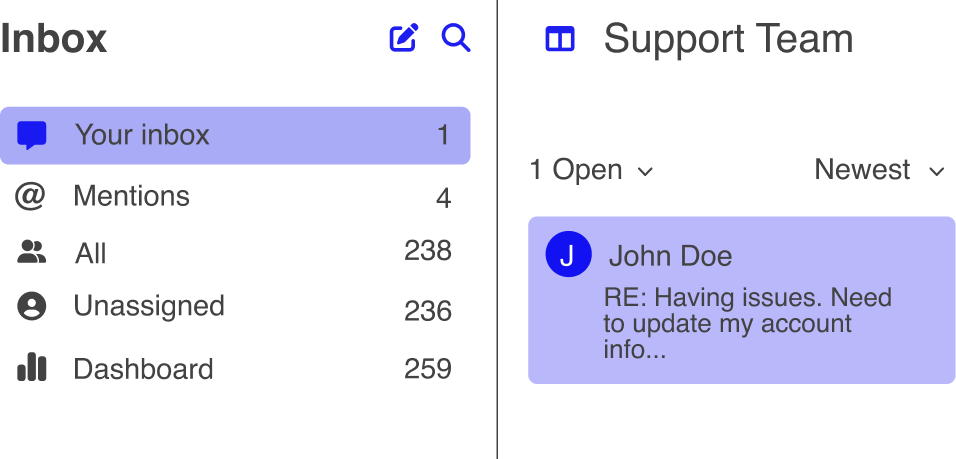 Enhance productivity with our live chat solution: facilitate chat assignments, transfers, internal discussions for swift customer resolution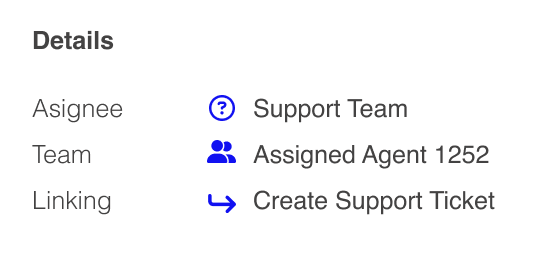 Our solution's intelligent routing directs inquiries to apt agents based on predefined rules, enhancing response time and customer experience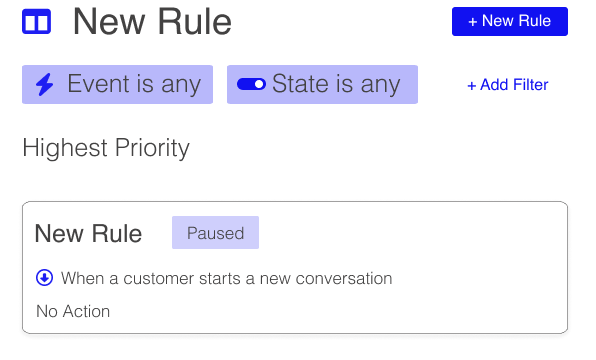 Experience the benefits of live chat and engage with customers instantly!