Net Promoter Score (NPS) is a metric used in customer experience programs to track customer loyalty. Customers are the lifeblood of any business, and without satisfied customers, you won't have a profitable organization.
A Forrester study shows that businesses that invest heavily in customer experience achieve a 1.6x higher brand awareness, almost 2x better order value, 1.7x customer retention, and 1.6x higher customer satisfaction. Measuring customer satisfaction and loyalty are vital to accelerating business growth. NPS is the industry-standard system to measure loyalty, improve retention and business revenue.
What is NPS?
An NPS survey consists of a single question to your customers following an interaction (phone, email, live chat).
How likely are you to recommend [Brand Name] to a friend?
The customer responds with a score between 0 (unlikely) and 10 (very likely).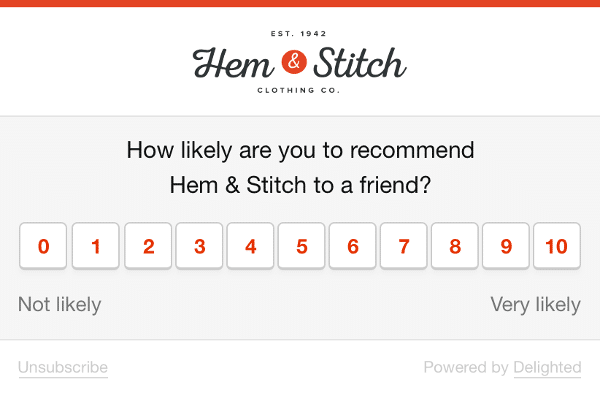 To calculate the NPS score, you subtract the percentage of detractors from the percentage of promoters. A detractor is someone who scores the company between 0 and 6, and a promoter gives a score of 9 or 10. Scores 7 and 8 are considered neutral or passive and not included in the NPS calculation.
A positive score indicates more promoters than detractors, while a negative score implies a higher volume of detractors. If your business moves in the right direction, NPS will incrementally grow.
Let's imagine 45 customers respond with a score of 9 or 10, 30 with a 7 or 8 and 25 between 0 and 6. NPS calculates as below.
100 * (45% – 25%) = 20
Industries tend to have their own benchmarks for NPS based on the customer profile within the sector.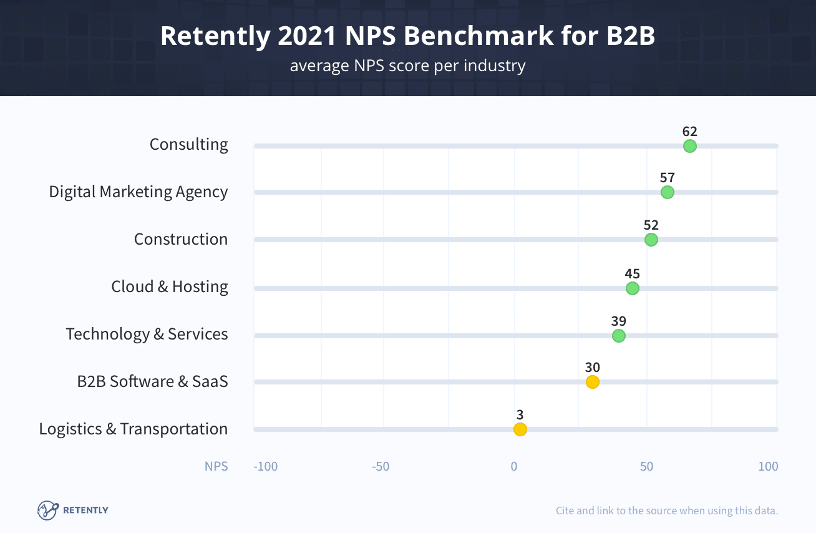 Typically, companies ask further questions following an NPS response to gather feedback. That will usually include customer comments that can help categorize the result into more specific categories, such as product, website, or service-related feedback.
How to use your NPS score
While NPS is a reasonable customer experience indicator, it can become skewed if you group customers at different stages in their lifecycle. For example, an e-commerce retailer collects NPS data during initial customer contact, technical support interactions, and product delivery. The customer can have different experiences at each of those points. If you ask the NPS question following a technical support call, that does not mean the customer is dissatisfied with delivery as they are different data collection points.
For more valuable results, segment NPS scores by the customer journey stages. Other measures such as Customer Satisfaction Score (CSAT) and Customer Effort Score (CES) are sometimes used alongside NPS but are not widely recognized industry standards.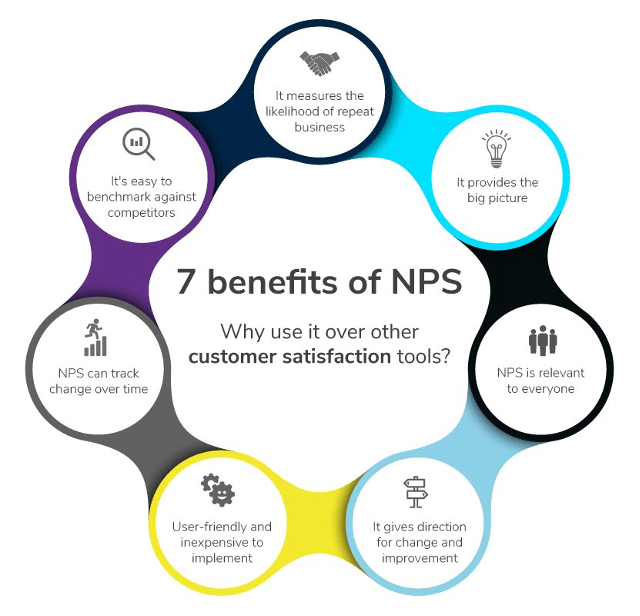 Reducing Churn with NPS
Retaining customers is far less expensive than finding new ones. Ideally, clients will remember your brand the next time they need a product like yours, especially if it's out-of-the-box. Subscription-based and SaaS businesses rely on renewing customers and working with the brand.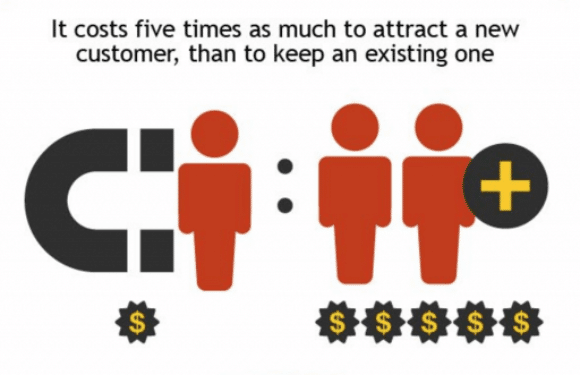 NPS serves as an early warning system for customers who may be about to leave. When consumers are unhappy, they can use your NPS survey to offer negative feedback. Your account managers and customer service representatives can be alerted to a disgruntled client before churn happens if this survey is integrated with your CRM. Remember that only one out of every 26 dissatisfied customers will write a bad review, so it's critical to respond to those customers who have taken the time to express their dissatisfaction.
Show a dedication to customer success
Your consumers need to realize that you care about them. NPS supports your business by proactively asking for client input to showcase this investment, which indicates that you care about enhancing their future experience.
If many customers complain about the same product or service, do an investigation and present them with a clear response. Don't make promises you can't fulfil, and be honest when things go wrong. Customers value sincerity since it demonstrates that you care about their needs.
More than customer service staff can benefit from NPS data. It would be beneficial for developers to understand what customers think about new features and changes. They may utilize this information to fix a failing product or generate fresh ideas while building a new version.
Summary
Even though NPS is a basic question, it can be utilized in various ways by organizations of any size to enhance customer experience, minimize churn, and increase the number of satisfied customers who advocate for their brand.
When your customers have a better overall experience with your company, they are more inclined to spread the word about it to their contacts, leading to faster growth for your company. Focusing on NPS can create an excellent foundation for success.
Messangi allows you to capture customer feedback through the different channels SMS, WhatsApp and RCS. Contact Messangi today to start your NPS journey.