Keeping current customers is still cheaper, easier and more efficient than acquiring new ones.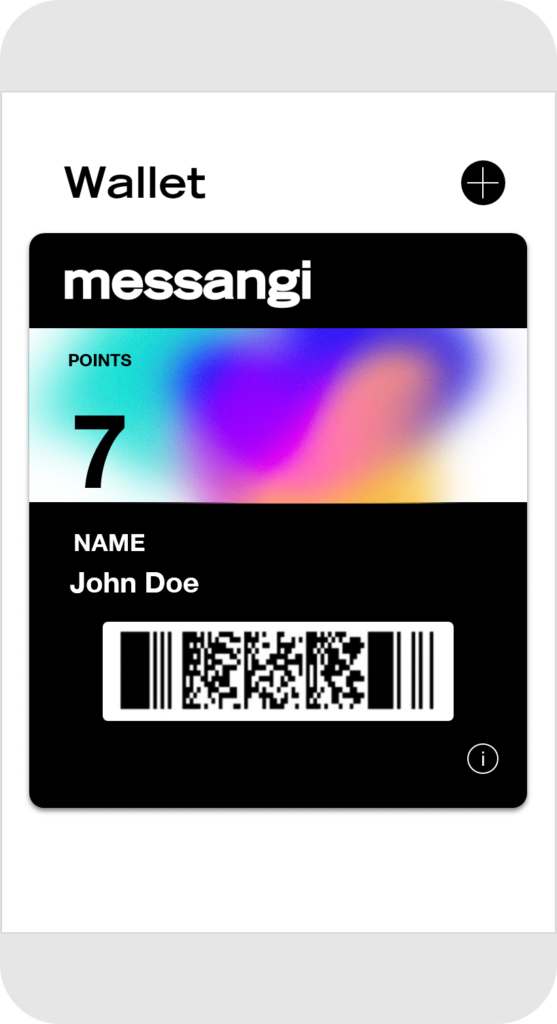 The customer experience doesn't end with a conversion unless the experience and the product was mediocre. Winning a client is just the first step of the customer journey. Businesses need to implement a digital loyalty strategy to drive repeat purchases and provide seamless experiences to generate word-of-mouth
of consumers are more likely to continue doing business with companies that have a loyalty program
of consumers between ages 18 and 34 tend to shop more frequently at stores where they earn rewards
of consumers prefer accessing loyalty program information through digital channels like sms, apps, and mobile wallet
DIGITAL LOYALTY + MESSANGI
Consumers now expect seamless digital experiences and rewards for their loyalty. Messangi can help you add the digital loyalty factor customized to your business' customer journey. Keep in mind that digital loyalty is all about personalization, convenience, and incentives.
Consumers lives revolve around their phones. Get rid of plastic cards and take advantage of alternative digital channels like mobile wallet and landing pages.
All businesses have different metrics to measure customer loyalty. Configure your program's point-based rewards program based on visits, purchase and spending habits.
The simplest way to reward loyalty is by giving consumers free prizes. You can integrate directly to your inventory to give out gifts once customers reach the target point
Messages and rewards need to memorable and worthy. You need to send perks and messages based on user profile and behaviour to ensure the highest engagement.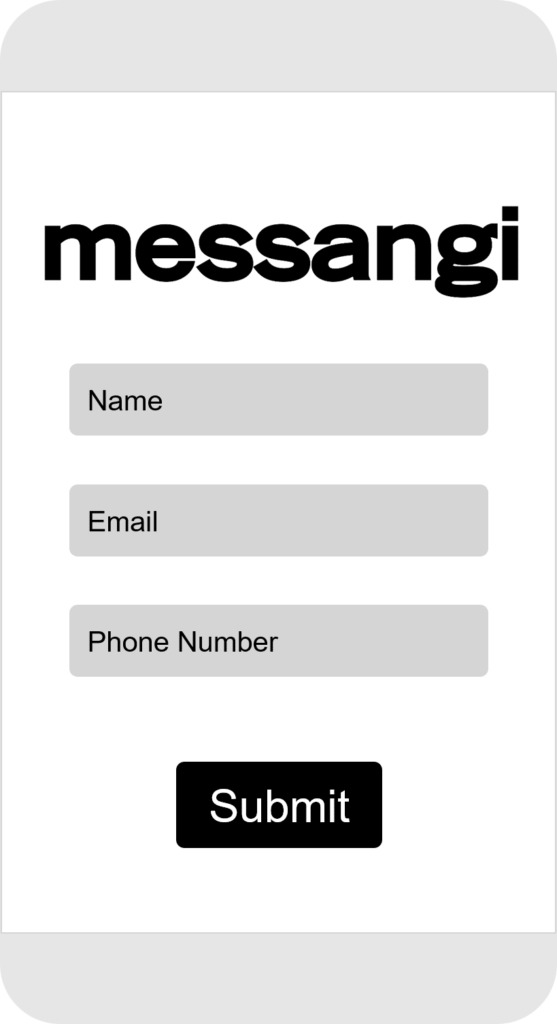 2. Mobile Wallet Loyalty Card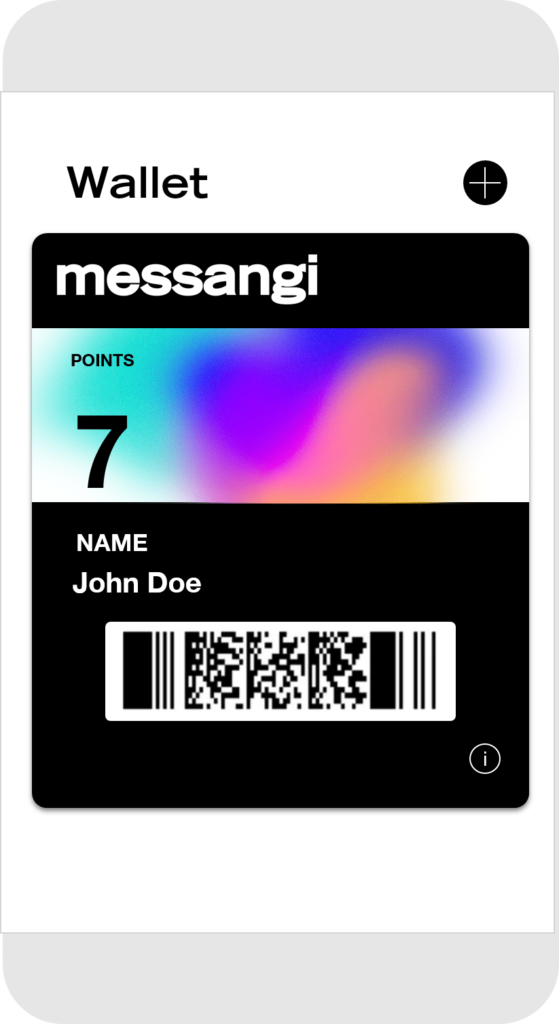 3. Personalized Notifications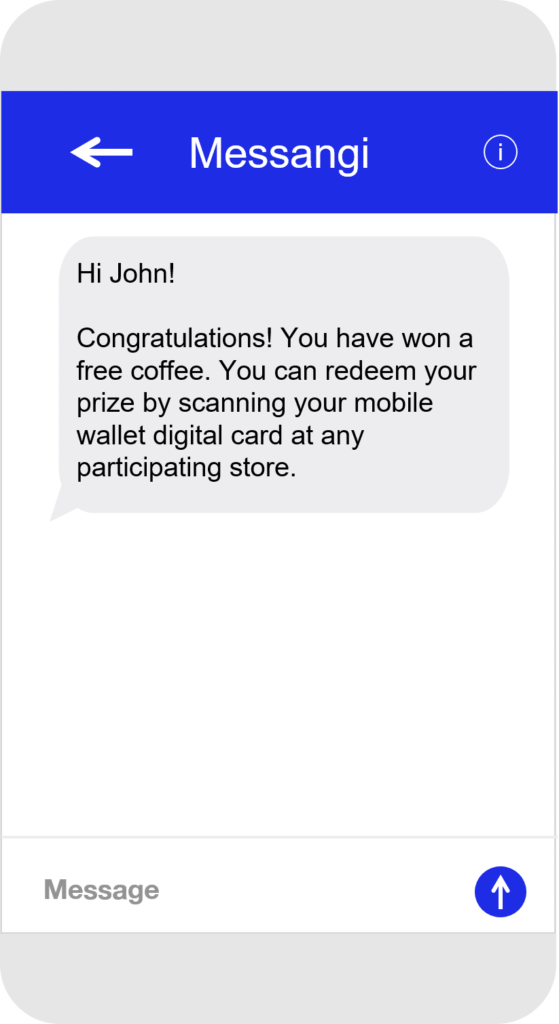 See how we can help you meet your business goals.